Book your flights
Ready to find the best flight deals for your trip? I always find myself on Skyscanner when searching for the best flight times for my schedule and to ensure I get the best deal.
A key feature I love about Skyscanner compared to other travel booking sights is that you don't have to select a specific departure date, instead select your preferred month of travel to find the cheapest day to fly.
Getting Around
Book your Stay
Find your Perfect Adventure
Protect Yourself
Get Ready for Take Off
Find your Dream Destination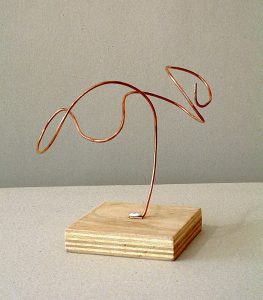 Airplane
Copper wire, wood base. I created this piece in late 2008. For this work, I aimed to convey both the industrial heaviness of an airplane, but also the cloudlike floating quality you feel when you're in one.